Weekly Mortgage Market Report
August 6, 2020
Presented by:
Sarah Highland
Senior Loan Officer
NMLS ID #408785
Cell 361-739-7394
Fax 866-896-8368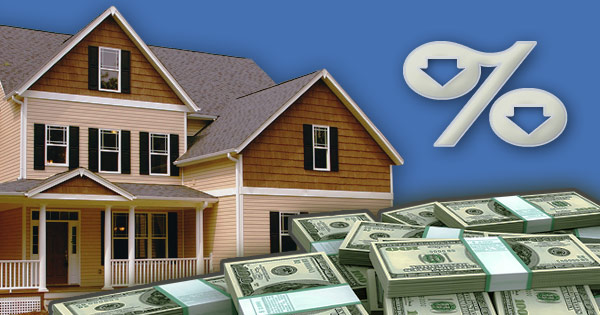 08/06/20
(most recent)
Average
Rate
Points
& Fees
Margin
30-Year Fixed Rate
2.88%
0.8
N/A
15-Year Fixed Rate
2.44%
0.8
N/A
5/1-Year ARM
2.90%
0.4
2.75

07/30/20
(previous week)
Average
Rate
Points
& Fees
Margin
30-Year Fixed Rate
2.99%
0.8
N/A
15-Year Fixed Rate
2.51%
0.7
N/A
5/1-Year ARM
2.94%
0.4
2.75
"The resilience of the housing market continues as mortgage rates hit another all-time low, giving potential buyers more purchasing power and strengthening demand. We expect rates to stay low and continue to propel the purchase market forward. However, the main barrier to rising demand remains the lack of inventory, especially for entry-level homes."
– Sam Khater, Chief Economist, Freddie Mac
The data presented above are the exact published results of Freddie Mac's Primary Mortgage Market Survey® (PMMS®) and are provided for informational purposes only. The data are not rate quotes and are not intended as an advertisement of interest rates as defined by Regulation Z, Section 1026.2.
The financial and other information contained herein speaks only as of the date posted herein. In general, the data presented were calculated from information collected Monday through Wednesday of the same week that the PMMS is released and may not reflect mortgage rates, fees or points currently available. Averages are for conforming mortgages with 20% down. Average fees and points are provided to reflect the total upfront cost of obtaining a mortgage (one point equals one percent of the loan amount). Freddie Mac, and/or the provider of this information, is/are not responsible for business decisions made based on the reported results of the PMMS.
For the latest, up-to-the-minute mortgage rates and/or market information, contact:
Sarah Highland | Third Coast Home Loans, LLC


361-739-7394 | sarah@thirdcoasthomeloans.com




5337 Yorktown Blvd #303 - Corpus Christi, TX 78413

Nationwide Mortgage Licensing System & Registry:
Third Coast Home Loans, LLC, NMLS ID #1013927 (www.nmlsconsumeraccess.org)
This is not a commitment to lend or extend credit. All loans, credit and collateral are subject to approval. Restrictions and conditions may apply. Terms, rates, data, programs, information and conditions are subject to change without notice, and may not be available in all areas.